The Black Arts
Billdozer organized an alley-cat last Halloween weekend called Occultonomy:
The Seven Sacred Rites
, which CHUNK 666 helped adminster. This year
The Black Arts
had contestants racing from haunted location to haunted location via dark, lonely paths, through graveyards and mausoleums, dogged at every turn by the living dead.
The CHUNK 666 Zombi Cadre was to man the Sellwood Mausoleum. We set up at an odd park-like installation overlooking Oak's Bottom, with racers having to edge their way down a steep slope to get the clue to the next checkpoint.
Photo by Hazel.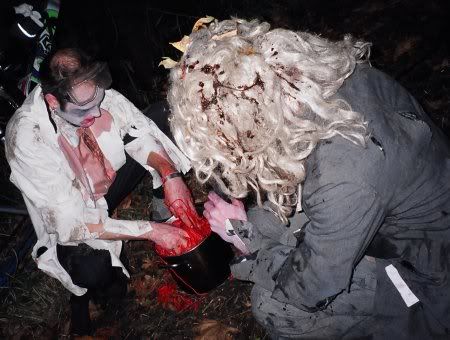 Photo by Hazel.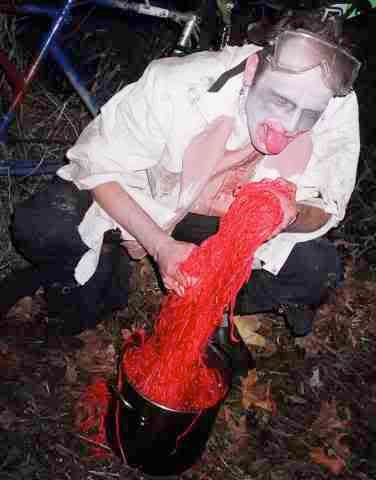 Photo by Hazel.
Photo by Hazel.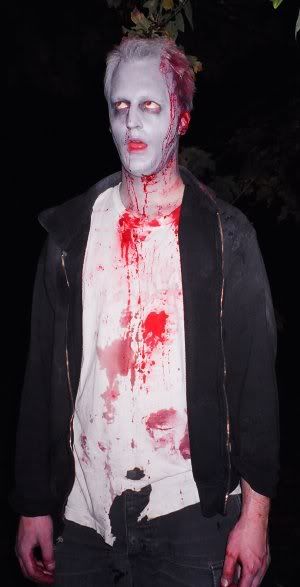 Photo by Hazel.
The end-point party was on the other side of town, so we ended up hitting up the Yukon for pints and deep-fried brains. I dropped my cellie in the urinal.